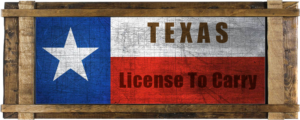 Thank you for your inquiry regarding License to Carry (LTC) firearms safety certification from Silverback Training Systems. The decision to carry and become a proficient asset to your community with a firearm is an investment of money, time and trust. As a prospective client, we aim to build your confidence, mindset and competence in both the information and training that we will provide you with and the instructors who will work alongside you will be there every step of the way.
Carrying a weapon is a mantle of responsibility many people do not know enough about and Silverback Training Systems provides a concierge type service from the onset of training that the discerning prospective client will greatly appreciate. We understand there may be concerns beyond the amount of money or time you are willing to dedicate when making this choice; therefore in addition to our knowledge and experience we offer discretion, deference, patience and candor.
The primary content of the course is set by the Texas Department of Public Safety.
The classroom portion (Minimum 5hrs) of the course includes:
The application process
License restrictions and rules
The laws that relate to weapons and to the use of deadly force
Handgun use, proficiency, and safety
Nonviolent dispute resolution
Proper storage practices for handguns.
The range portion of the course includes:
Firearms safety
Firearm manipulation and functionality
Fundamentals of Marksmanship and practical live fire drills
Conceal carry theory & methodology
Texas LTC Qualification course of fire
At completion of the course, you will be issued the state-required CONCEALED HANDGUN LICENSE PROFICIENCY COURSE CERTIFICATE OF TRAINING (FORM LTC-100) which you will need to send to the state along with your license application.
PRIMER OPTION – Texas License to Carry (LTC) Primer
Do you already have a License to Carry (LTC) and just want to attend a refresher course of some type? Do you not want a LTC but think it's a prudent decision to attend some type of training because even without a LTC you can still legally own and possess a fire arm?
The LTC Primer introduces our clients to the entire LTC course as a refresher, if you already have or had a LTC, and allows clients with no current desire to obtain a LTC to still get great information and training at a substantial savings. Clients will not receive documentation for attending this course.
All clients who have attended any portion of the LTC Primer who, within a year, desire to receive the training for their LTC will only have to pay $50 to attend the training again and receive the documentation to send in with their LTC application.
If you have any questions feel free to contact us!
 texas.ltc@silverbacktrainingsysytems.com or 1-808-342-9696
Even better get a "Free Consult"!
INSTRUCTORS
              Head Instructor: Darren A. Britto                    Assistant Instructor: Miguel Hernandez
EQUIPMENT TO BRING
Firearm: Pistol with a minimum of 50 rounds for qualification and you are welcome and encouraged to bring additional ammunition for some extra practice or fundamental instruction.
Gear: Eye & Ear protection, Comfortable yet proper range attire (pants, closed toe shoes); ball cap/hat. Students are responsible for their lunch though there will be time given to go and get lunch. It is highly recommended that the student brings a lunch and water/drink. For an additional cost we can have private group courses catered.
Max Students: 10
Single Person Private LTC Price: $150.00
Couple/2 Person: $125.00 each
Three or more: $100.00 each
---
LTC Primer: $50.00
Please inquire for more details concerning  this service
---
Ω
---
NO GUN!     NO PROBLEM!     RENT ONE FROM US!
Handgun Rental w/ Ammo: $35
Ω
---
Other LTC Services
LTC Concierge – New to handguns? Not sure what handgun to buy? Not sure if you want to get your License to Carry (LTC)?
Ω
---