Darren Britto

Darren has been a major part of Silverback Independent, LLC and named the Manager of Silverback Training Systems as well as a member of the instructor cadre since November of 2012. He calls Amarillo home and has had a dynamic career in the Weapons and Tactical training as well as Risk Mitigation industry. Darren is certified in the State of Texas to instruct the License To Carry (LTC) course and issue the requisite forms towards the application for a Texas LTC, a Certified National Rifle Association (NRA) Pistol Instructor and has attended the NRA Basic Personal Protection In The Home Course.
In his 22 years of honorable service Darren served as an Infantryman in the US Marine Corps in Operations Desert Storm, Restore Hope (Somalia), Enduring Freedom and Iraqi Freedom.  Since departing the Marine Corps Darren has been a Security Specialist for both the Department of State (DOS) and Department of Defense (DOD) clients in Afghanistan.
SPECIALTIES
Strong public speaking & instructor background; excellent interpersonal communication skills; adept at giving presentations and classes to individuals and large groups.
Proven ability to synthesize critical information in a timely manner and make sound critical decisions under duress and maintain presence of mind; intimately familiar with deadly force protocols.
Experienced working in an executive type atmosphere; wherewithal to advise management and clients with tact, deference and candor.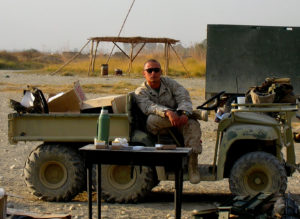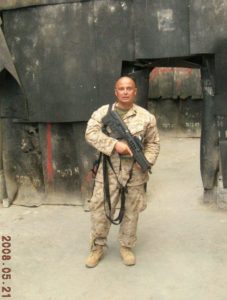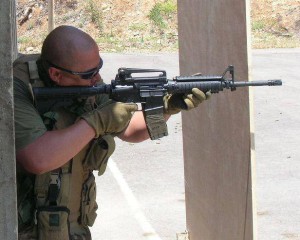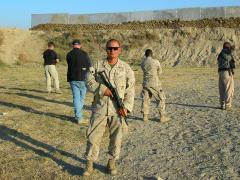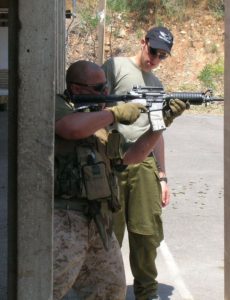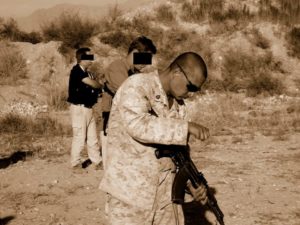 ♠