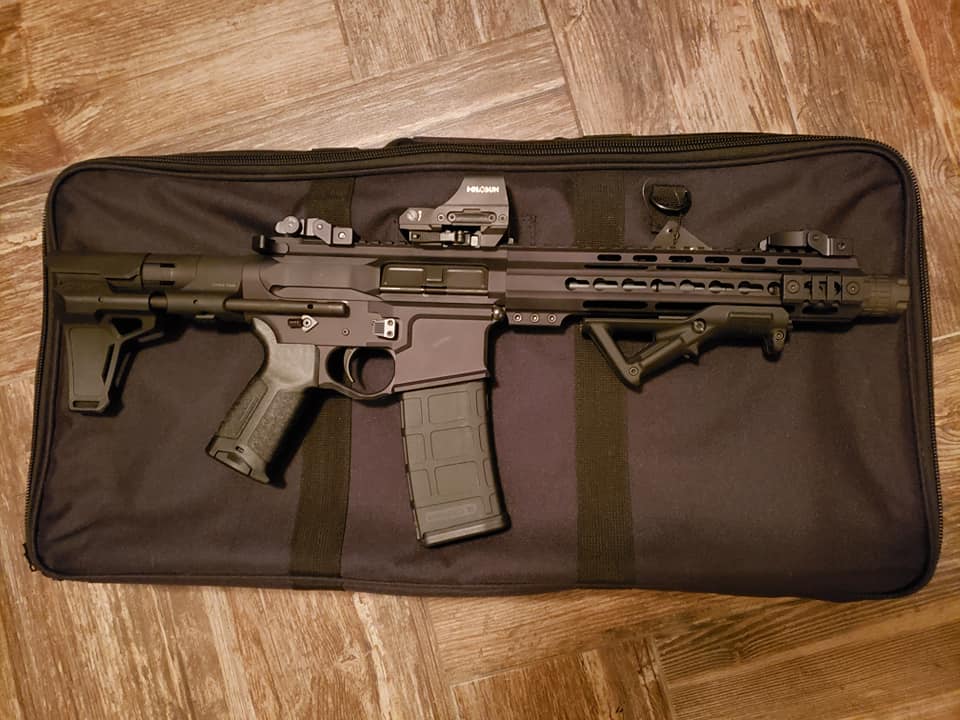 SKU: STVY-5-STYKR-PDW-P
The STRYKER PDW-P pistol is configured with our slim line billet upper receiver, can come in key mod or MLOK handguard and the Viper PDW pistol brace. Also tamed with the HERA G2 linear comp. The HERA comp is tucked and shrouded underneath the handguard for a more compact modularity.
The STRYKER PDW-P comes with the following:
One 20 round mag & One 30 round mag
Backup Iron sights
Soft gun case
BARREL: Ballistic Advantage
All NFA/ATF Rules Apply
You may use this barrel with a lower receiver that is a Registered SBR, Machine Gun, or Pistol. Possession of this barrel along with a Non-NFA lower receiver is Prohibited, except when installed on a Pistol configuration firearm.
Additional Info
COLLAPSED LENGTH: 25″
EXTENDED LENGTH: 30″
| | |
| --- | --- |
| Length | 8″ 300Blk |
| Material | 4150 Chrome Moly Vanadium |
| Profile | DRP |
| Finish | QPQ Corrosion Resistant |
| Gas System Length | Pistol |
| Gas Block Journal | .750″ |
| Twist Rate | 1:7″ 300 BLK OUT |
| Muzzle | 5/8×24 TPI 300Blk |
! CONTACT FOR PURCHASE OR INQUIRY !
This item is a made to order / purchase order item!
SKU: STVY-5-STYKR-PDW-P
PRICE: $1,335.99
---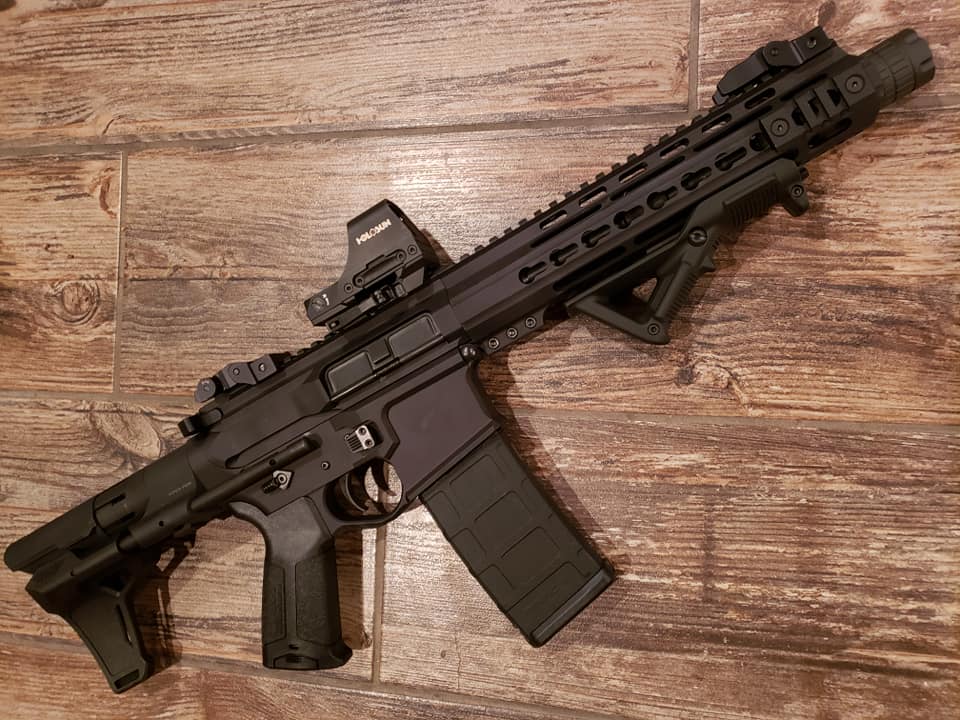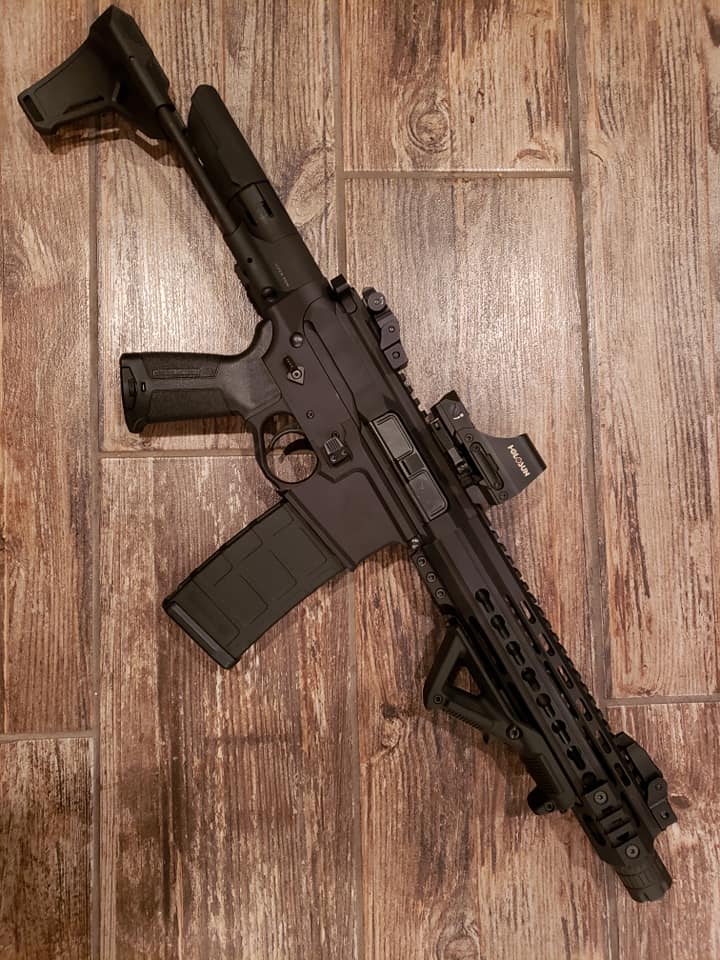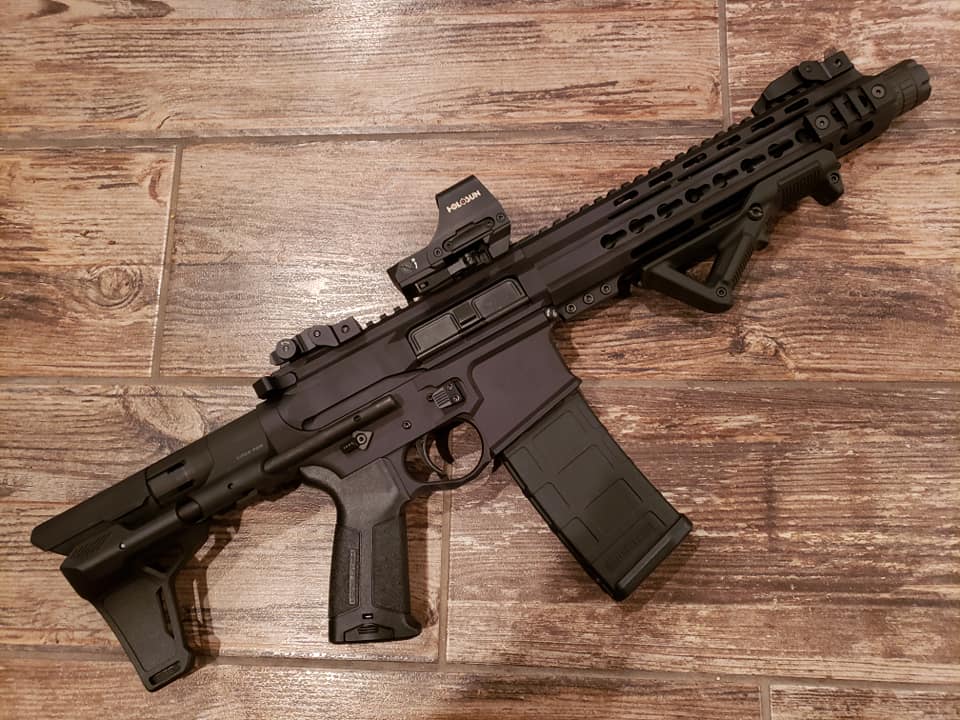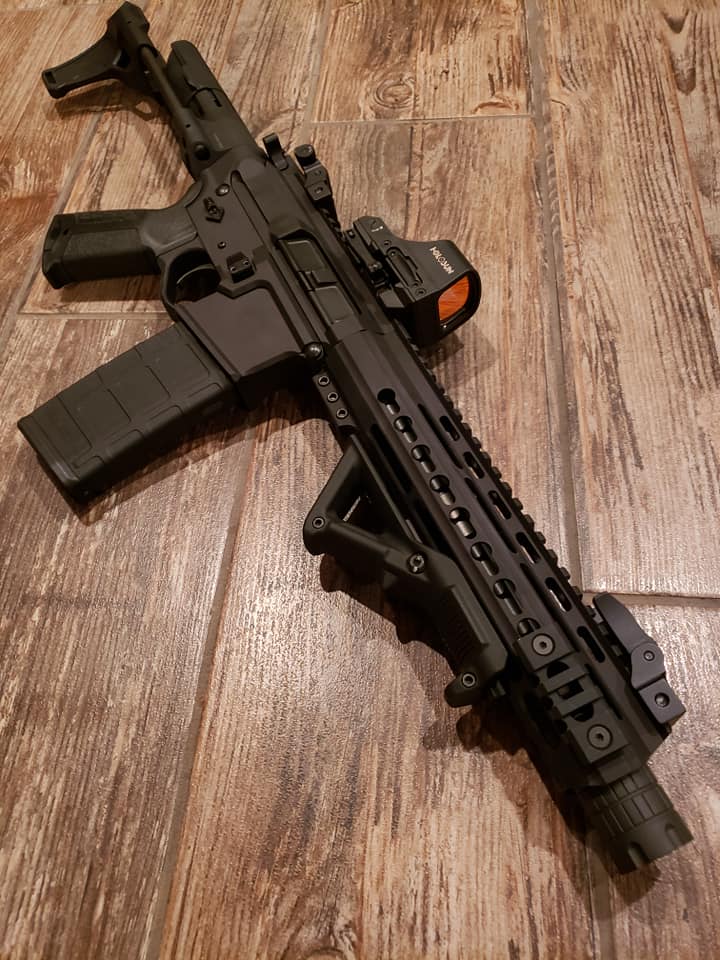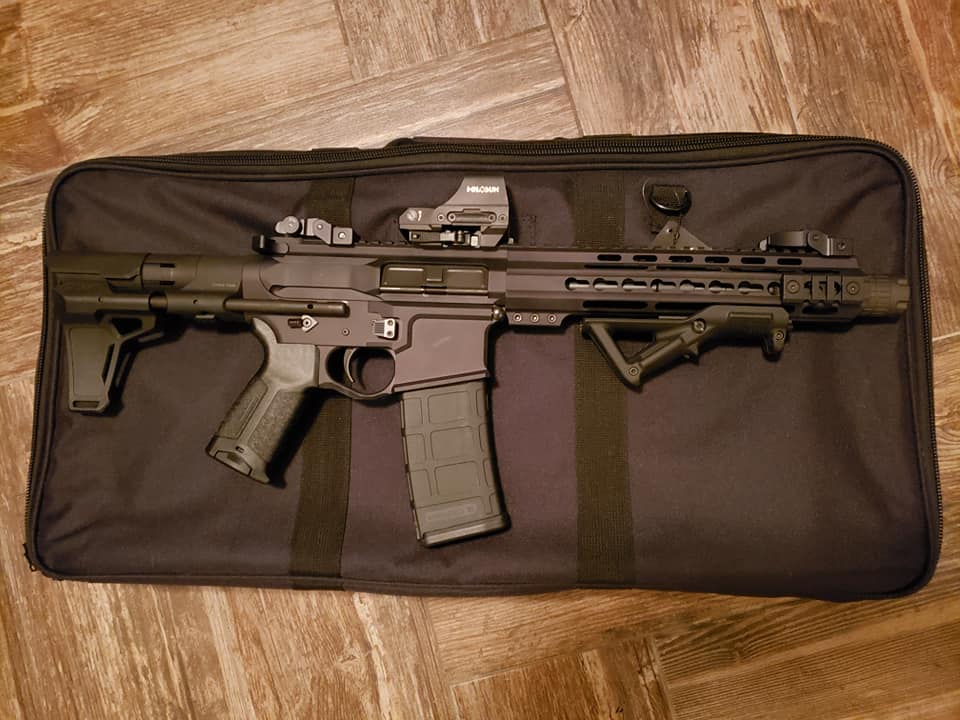 ---
---
! PO's (PURCHASE ORDERS)!
If submitting for a Purchase Order by local, state, federal, Gov. or the private sector you are given a 7% discount per unit and are waived Sales Tax if eligible. If you are where we must ship items the cost of shipping will be added to your final purchase price. Shipping cost will be determined after quantity of items is determined.
PO Payment terms:
Buyer must pay for PO in full on date of making the PO, prior to or no later than the delivery date!
WARRANTY INFO:
Complete rifles carry a Limited Lifetime Warranty against failure of factory parts and labor.
Note: Non-Silverback Gun Locker products available on this website are warrantied exclusively by their manufacturers in accordance with terms and conditions packaged with the products. Silverback Gun Locker's warranty does not apply to NON-Silverback Gun Locker products, even if packaged with Silverback Gun Locker products.
LIMITED LIFETIME WARRANTY
Silverback Independent warrants to the initial purchaser that the rifles purchased will be free of defects in parts, material and workmanship which affect satisfactory operation. This warranty is limited to the repair or replacement of the part or parts which are returned to Silverback Independent LLC and which are determined by Silverback Independent LLC to be defective. This warranty, made to the original owner/purchaser, is not transferable. The following items are excluded from this warranty: A. Normal wear of protective finishes and of all metal or plastic parts. B. Damage or malfunction resulting from accident, negligence, misuse or unauthorized repair or alteration. C. Damage from use of other than factory ammunition.
NOTICE OF DISCLAIMER OF LIABILITY
Silverback Independent LLC will not be responsible for the results of careless handling, unauthorized repairs and adjustments, corrosion, neglect, and unreasonable or unsafe use. Silverback Independent LLC assumes no responsibility for damage and/or injury caused in whole or in part by handloaded, reloaded or defective ammunition. Under no circumstances shall Silverback Independent LLC be responsible for incidental or consequential damages with respect to economic loss or injury to property arising out of use of handloaded or remanufactured ammunition, negligence, unsafe handling or unauthorized modifications to the firearm.
WARNING!
If a firearm is carelessly or improperly handled, unintentional discharge could result and could cause injury, death or damage to property. Do not use handloads, reloads or remanufactured ammunition in your Silverback Independent LLC product. Use of this ammunition is dangerous and by using it you assume all risks associated with its use. The use of handloads, reloads or remanufactured ammunition will void the Limited Lifetime Warranty.
IMPORTANT!
Before your Silverback Independent LLC rifle was delivered it was tested, carefully inspected and packaged. Silverback Independent LLC cannot control product handling after delivery. Therefore, please examine the product carefully upon delivery to insure that it is unloaded and undamaged.